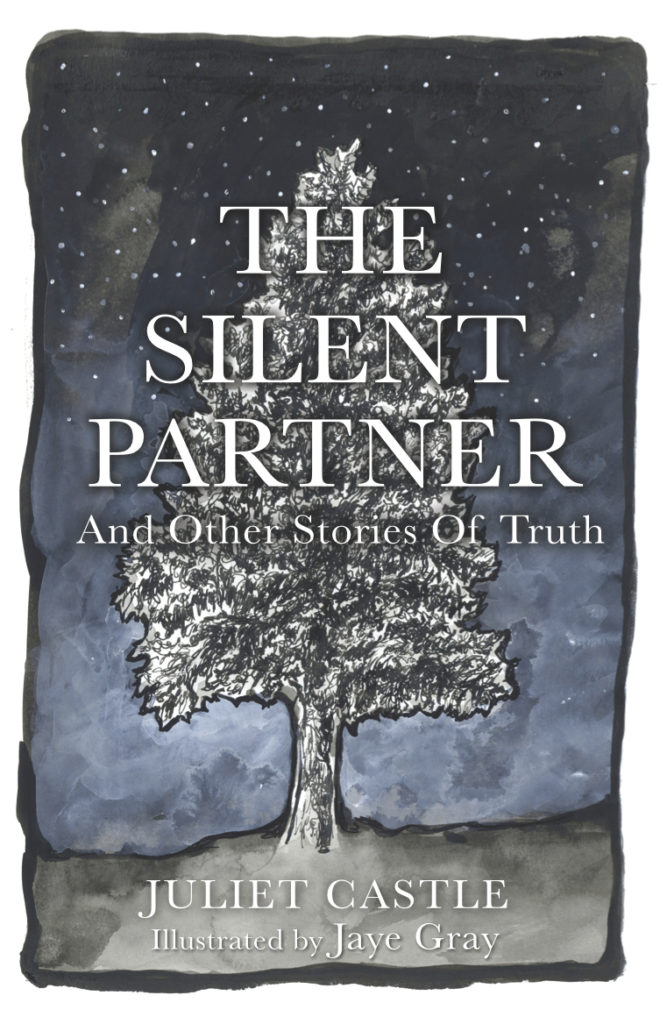 THE SILENT PARTNER
And Other Stories of Truth
What ignites the spark from which you live your life? Are you led by your animal instincts, your bodily urges and needs? Are you driven by your addictive habits, your preferences, mental constructs, and emotional surges? Or are you sourced from your Soul, living by intuitive knowing, inspired by Truth?
What do you need to see to be limitless and free?
In this intimate arrangement of emotive short stories lay many truths. Each story holds a mystique, a discovery. Provocative thoughts distilled by soul force challenge your perspective, revive your spirit. Collectively, this impact is a shift into soul revelation. An understanding arises. A silent, powerful One.
Published in the UK and distributed internationally in hardback, paperback, e-book. Ask for it at your local bookstore or find it online.
Troubador.co.uk.    Amazon.ca.    Amazon.com  ...and many more.
Canada and US residents, you can purchase directly from the author/artist at:  Gray Jaye Studio etsy
"This is an absolute must-read..." - Books Monthly
"...directly from the soul of author to the soul of the reader." -That's Books